Benefits of goal-based investing
Goal-based investing is all about identifying your life goals (short term and long term) and channelizing your
finances
in order to achieve them. The importance of goal-based investing is that it not only provides you with a smart investment strategy but also a path to attaining your goals in a timely manner.
1
Identify your priorities
Your goals should be SMART (specific, measurable, achievable, relevant, and timely). For instance, "My current age is 30. I wish to retire at the age of 50 with a corpus of Rs 10 crore," is a more practical goal than something vague like "achieving financial freedom."
This will help you understand that you have 20 years to achieve your goal and exactly how much to invest regularly to achieve it. If your goal looks far-fetched you can still achieve it by increasing your savings, cutting expenditure, creating additional sources of income or extending your retirement age. Measurable goals are easier to track and make course correction.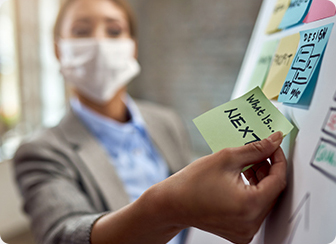 2
Prevents impulsive decisions
When you don't have a goal attached to your investment, chances are that you may withdraw it to fulfil a desire, which could have been avoided or postponed. For instance, you may be tempted to buy that latest car, gadget or indulge in an exotic holiday. If you have some surplus cash and your goals are set, you would exactly know how much you can splurge, invest or pay off debt.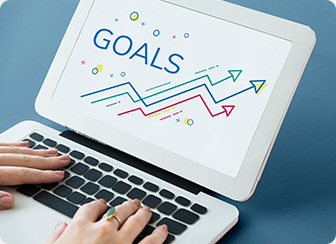 3
Helps diversify
The primary goal of investing is to generate risk-adjusted return. Since your goals will be divided into short term and long term, you would invest in a mix of equity and debt funds to achieve your goals. Adding a variety of asset classes like equity, debt, gold, real estate will help diversify investments and reduce risk to some extent.
For instance, you would build a more conservative portfolio if you are nearing retirement since your primary objective would be to preserve wealth and generate a steady cash flow. In contrast, someone in his 20 or 30s will build a more aggressive portfolio in order to save for a long term goal like retirement.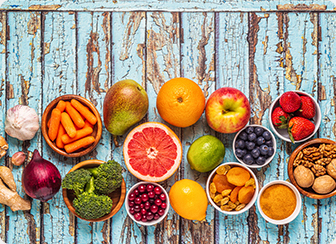 4
Avoid market noise
Investors today have instant access to their portfolios. They are overloaded with information from different sources. Any adverse news can prompt them to cash out from equities if there is no goal attached to their investment. Equities as an asset class tends to be volatile and a correction is in fact a good time to add equities. Investors with a clear goal will understand that they would not be swayed by short term market movements and stick to their goals.
A financial advisor can help you identify your goals and chalk out a plan to identify the right products to help you achieve your goals.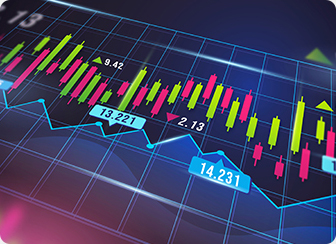 PGIM India Asset Management Private Limited
(CIN - U74900MH2008FTC187029)
Toll Free Number: 1800 266 7446
Email: care@pgimindia.co.in
This is an Investor Education and Awareness Initiative by PGIM India Mutual Fund.
All the Mutual Fund investors have to go through a one-time KYC (Know Your Customers) process. Investor should deal only with the Registered Mutual Funds (RMF). For more info on KYC, RMF and procedure to lodge/redress any complaints, visit
https://www.pgimindiamf.com/ieid
.
MUTUAL FUND INVESTMENTS ARE SUBJECT TO MARKET RISKS, READ ALL SCHEME RELATED DOCUMENTS CAREFULLY.
Read more
The information contained herein is provided by PGIM India Asset Management Private Limited (the AMC) on the basis of publicly available information, internally developed data and other third-party sources believed to be reliable. However, the AMC cannot guarantee the accuracy of such information, assure its completeness, or warrant such information will not be changed. The information contained herein is current as of the date of issuance* (or such earlier date as referenced herein) and is subject to change without notice. The AMC has no obligation to update any or all of such information; nor does the AMC make any express or implied warranties or representations as to its completeness or accuracy. There can be no assurance that any forecast made herein will be actually realized. These materials do not take into account individual investor's objectives, needs or circumstances or the suitability of any securities, financial instruments or investment strategies described herein for particular investor. Hence, each investor is advised to consult his or her own professional investment / tax advisor / consultant for advice in this regard. The information contained herein is provided on the basis of and subject to the explanations, caveats and warnings set out elsewhere herein. The views of the Fund Manager should not be construed as an advice and investors must make their own investment decisions regarding investment/ disinvestment in securities market and/or suitability of the fund based on their specific investment objectives and financial positions and using such independent advisors as they believe necessary.