6 Financial Planning Tips for Parents-To-Be
Going to be a parent soon? Congratulations! Having a child will be one of the most consequential events of your life – but with that joy and elation comes responsibility. Your approach to financial planning will undergo a major shift as you plan for a new member in the family. Your horizons will expand as you provide for a growing family and strive to give your child a good start. Here are 6 financial planning tips to guide you as you embark on this journey:
1
Define your expenses
Start by defining the different types of expenses that will be incurred regularly once the baby arrives, such as postnatal care, toys, baby clothes, and day-care. Some of these expenses might start earlier than others and knowing them in advance will help integrate them into your overall financial planning.
2
Draw up a budget
Prepare a budget to ensure that you cover all your needs without exhausting your savings. Get creative and try to limit some other expenses so that you can cover child-related costs without overshooting your financial limits.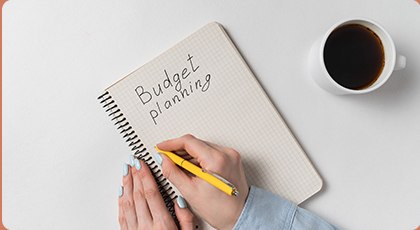 3
Revisit your emergency fund
You may already have an emergency fund in place, but revisit it now that you have more responsibility on your shoulders. While the fund may cover your current lifestyle, it may not be enough to meet your growing expenses as a new parent and fulfil the needs of your child.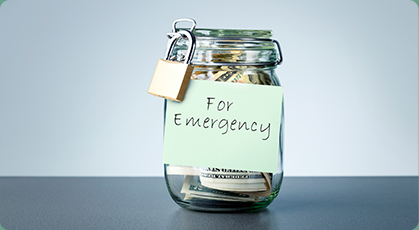 4
Get sufficient insurance
Insurance is an essential tool to protect your family from crises. If you are not already insured, get life coverage for yourself, your spouse, and your child. If you are already insured, check your sum assured and your coverage to ensure it will match your family's financial needs in case of an adverse event. In particular, get a family-friendly health insurance plan to cover medical and hospitalisation expenses for your family.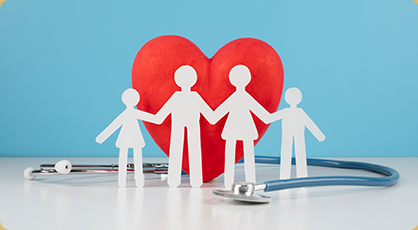 5
Save for short-term financial goals
Start saving at least for short-term financial goals such as your child's admission into kindergarten, or a bigger family-friendly car.. You could even start a SIP in suitable mutual fund schemes to get market-linked returns on your investments.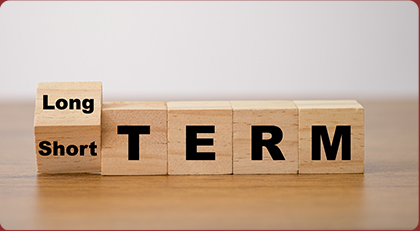 6
Invest for long-term financial goals
Begin to keep an eye on long-term financial goals such as your child's higher education, marriage, and your eventual retirement. Let your money work for you by being smart with your investments – basis your risk appetite invest in potentially high-return instruments like equity mutual funds to realise major goals 20 years down the line. The earlier you start planning, the better you will fare later.
The above mentioned are just a few of the ways you can prepare financially for the arrival of a child. Following these tips will put you on a sound financial footing and give you peace of mind as you contemplate one of the most incredible moments of your life.
PGIM India Asset Management Private Limited
(CIN - U74900MH2008FTC187029)
Toll Free Number: 1800 266 7446
Email: care@pgimindia.co.in
This is an Investor Education and Awareness Initiative by PGIM India Mutual Fund.
All the Mutual Fund investors have to go through a one-time KYC (Know Your Customers) process. Investor should deal only with the Registered Mutual Funds (RMF). For more info on KYC, RMF and procedure to lodge/redress any complaints, visit
https://www.pgimindiamf.com/ieid
.
MUTUAL FUND INVESTMENTS ARE SUBJECT TO MARKET RISKS, READ ALL SCHEME RELATED DOCUMENTS CAREFULLY.
Read more
The information contained herein is provided by PGIM India Asset Management Private Limited (the AMC) on the basis of publicly available information, internally developed data and other third-party sources believed to be reliable. However, the AMC cannot guarantee the accuracy of such information, assure its completeness, or warrant such information will not be changed. The information contained herein is current as of the date of issuance* (or such earlier date as referenced herein) and is subject to change without notice. The AMC has no obligation to update any or all of such information; nor does the AMC make any express or implied warranties or representations as to its completeness or accuracy. There can be no assurance that any forecast made herein will be actually realized. These materials do not take into account individual investor's objectives, needs or circumstances or the suitability of any securities, financial instruments or investment strategies described herein for particular investor. Hence, each investor is advised to consult his or her own professional investment / tax advisor / consultant for advice in this regard. The information contained herein is provided on the basis of and subject to the explanations, caveats and warnings set out elsewhere herein. The views of the Fund Manager should not be construed as an advice and investors must make their own investment decisions regarding investment/ disinvestment in securities market and/or suitability of the fund based on their specific investment objectives and financial positions and using such independent advisors as they believe necessary.