5 Investment Tools After Retirement
As you enter retired life, it's important to continue investment planning. Your goal planning will involve accumulating savings to manage expenses and help you pursue your
interests in retirement
. Many people look at investments for retirement planning expecting high returns in the shortest time. However, in reality, high-return low-risk investment options are rare. Most often, risk and returns are directly proportional. Hence, during investment planning, it's important to match your risk appetite with the risk of the investment product you select.
There are two broad types of investment options available to you – financial and non-financial assets. Financial assets can be further categorised into market-linked products such as mutual funds, and fixed-income products such as Public Provident Fund and bank fixed deposits. Non-financial assets may include gold or real estate.
Here are some of the investment options that will help you achieve your personal finance goals as you enter retirement:
1
Direct equity investments
If you haven't invested in direct equities before, you may be unsure as to which investments to make, when to enter and exit the market etc. If you have a long-term investment in mind, you could consider equity investments. They're known to deliver higher returns as compared to other assets but also come with higher risk. To reduce downside risk, you can consider diversifying your portfolio across multiple sectors and markets.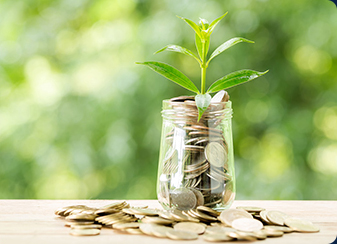 2
Equity mutual funds
SEBI rules require equity mutual funds to invest at least 65% of their assets primarily in equities and equity related instruments. Equity MFs seek long term growth but could be volatile in the short term. These are suitable for investors with higher risk appetite and longer investment horizon. Equity funds can be either active or passive. They are further categorised based on the market-capitalisation or the sectors in which they're invested. Within equity mutual funds, balanced funds and dynamic asset allocation funds are good options.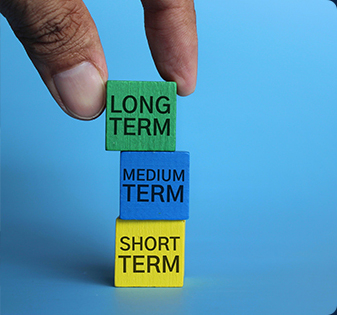 3
Debt mutual funds
For steady returns on investments, you could consider debt mutual funds, which are less risky and volatile than equity funds. The investments for these funds can be in corporate bonds, government securities, treasury bills etc. However, these are not completely risk-free. They still carry interest rate and credit risks.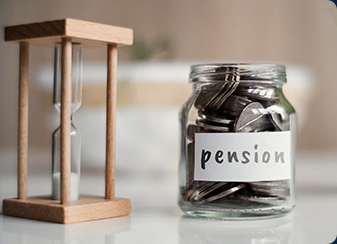 4
National Pension System (NPS)
This is a long-term investment managed by the Pension Fund Regulatory and Development Authority (PFRDA). It includes a mix of equity, fixed deposits, corporate bonds, liquid and government funds. You can choose the instruments based on your risk appetite.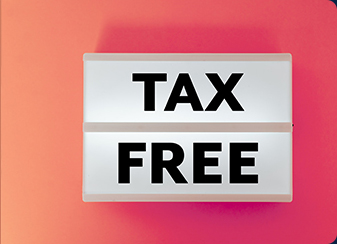 5
Public Provident Fund (PPF)
PPF has a long tenure of 15 years, which means you'll be able to enjoy tax-free compounding interest. It's also a comparatively safer investment with fixed rate of return.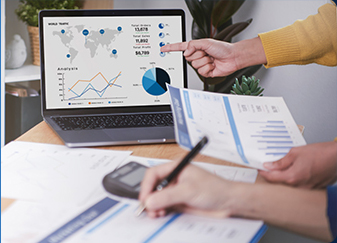 When choosing investments for retirement planning, it's best to go for a mix of different investment options to maintain a balance of risks, taxes, and returns. Consult a professional financial expert who will help make the most suitable choice for you.
1https://www.amfiindia.com/investor-corner/knowledge-center/SEBI-categorization-of-mutual-fund-schemes.html
PGIM India Asset Management Private Limited
(CIN - U74900MH2008FTC187029)
Toll Free Number: 1800 266 7446
Email: care@pgimindia.co.in
This is an Investor Education and Awareness Initiative by PGIM India Mutual Fund.
All the Mutual Fund investors have to go through a one-time KYC (Know Your Customers) process. Investor should deal only with the Registered Mutual Funds (RMF). For more info on KYC, RMF and procedure to lodge/redress any complaints, visit
https://www.pgimindiamf.com/ieid
.
MUTUAL FUND INVESTMENTS ARE SUBJECT TO MARKET RISKS, READ ALL SCHEME RELATED DOCUMENTS CAREFULLY.
Read more
The information contained herein is provided by PGIM India Asset Management Private Limited (the AMC) on the basis of publicly available information, internally developed data and other third-party sources believed to be reliable. However, the AMC cannot guarantee the accuracy of such information, assure its completeness, or warrant such information will not be changed. The information contained herein is current as of the date of issuance* (or such earlier date as referenced herein) and is subject to change without notice. The AMC has no obligation to update any or all of such information; nor does the AMC make any express or implied warranties or representations as to its completeness or accuracy. There can be no assurance that any forecast made herein will be actually realized. These materials do not take into account individual investor's objectives, needs or circumstances or the suitability of any securities, financial instruments or investment strategies described herein for particular investor. Hence, each investor is advised to consult his or her own professional investment / tax advisor / consultant for advice in this regard. The information contained herein is provided on the basis of and subject to the explanations, caveats and warnings set out elsewhere herein. The views of the Fund Manager should not be construed as an advice and investors must make their own investment decisions regarding investment/ disinvestment in securities market and/or suitability of the fund based on their specific investment objectives and financial positions and using such independent advisors as they believe necessary.