8 Life Events You Should Prepare For
Life is a rollercoaster, and most big life events have significant financial implications – so it's important to be prepared. Maybe you can't foresee everything, but these are the eight big life events you should definitely consider when making a financial plan.
1
Wedding
The Great Indian Wedding can cost lakhs, even crores of rupees, and takes years of planning. Besides, when you marry someone, you are also accepting their financial habits, resources and liabilities, as you build a life together. This means a wedding will have huge implications on your finances in more ways than one.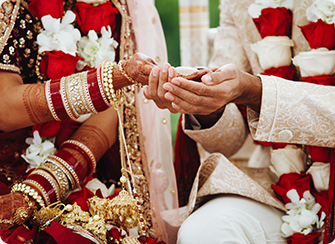 2
Higher education
The cost of higher education continues to rise as you seek better qualifications in a competitive world. Specialisation is in vogue, and foreign universities continue to attract Indian students. Plan and save up ahead of time to ease the brunt of university fees and expenses. This is an investment that will yield dividends for the rest of your life.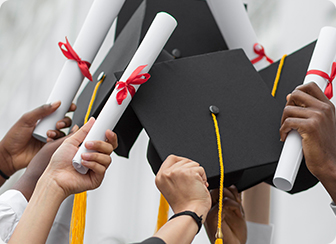 3
Career ups and downs
In a volatile world, you cannot ignore the possibility of sudden job changes or income loss. A good financial plan should always include an emergency fund to tide you over the loss of a job. For peace of mind, you might want to put your emergency funds in relatively low-risk investments like liquid
mutual funds
or short-term debt mutual funds.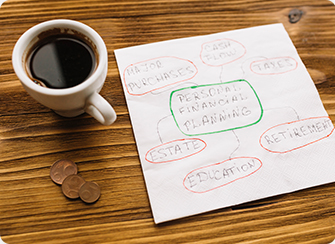 4
The arrival of a new family member
Having a baby is a joyous occasion, but it also comes with great financial responsibility. Start planning early to give your child a good start in life, and consider dedicated investment instruments like children's education plans to power their dreams.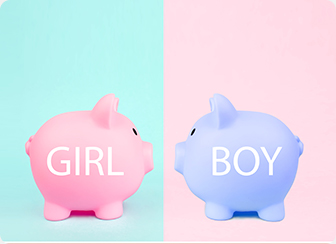 5
Medical emergencies
Health issues can eat away at your finances. The cost of investigations, procedures and hospitalisation can mount rapidly and leave you in the lurch. That's why it is important to save up and invest in health insurance from an early age.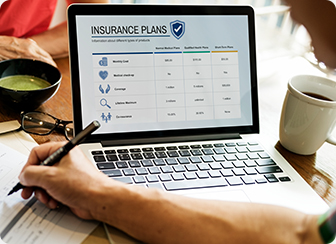 6
Buying a home
Buying a home is a major investment and should be made with care and diligence, especially given the enormous capital outlay and the debt you take on. Plan ahead for the down payments and start investing from an early age, so that you can get to your dream house without having to compromise too much on your lifestyle.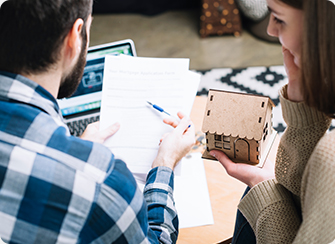 7
Receiving your inheritance
Your inheritance can also come with significant tax liabilities unless you are prepared for it. Consider tax saving instruments and have an investment plan ready to make the most of your inheritance.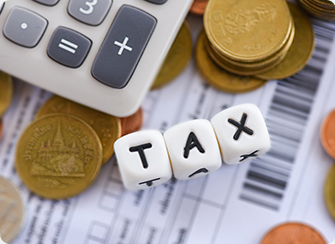 8
Retirement
Retirement may seem a long way off – but the sooner you start planning, the easier it will be to achieve your financial goals.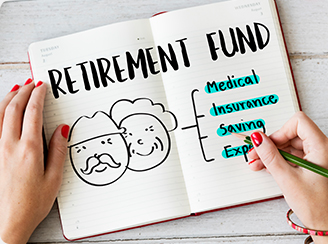 The above mentioned are the eight big events you should consider when planning your finances for the future. The better you prepare, the easier it gets, and the more you will enjoy this great adventure called life. So start your investment journey today!
PGIM India Asset Management Private Limited
(CIN - U74900MH2008FTC187029)
Toll Free Number: 1800 266 7446
Email: care@pgimindia.co.in
This is an Investor Education and Awareness Initiative by PGIM India Mutual Fund.
All the Mutual Fund investors have to go through a one-time KYC (Know Your Customers) process. Investor should deal only with the Registered Mutual Funds (RMF). For more info on KYC, RMF and procedure to lodge/redress any complaints, visit
https://www.pgimindiamf.com/ieid
.
MUTUAL FUND INVESTMENTS ARE SUBJECT TO MARKET RISKS, READ ALL SCHEME RELATED DOCUMENTS CAREFULLY.
Read more
The information contained herein is provided by PGIM India Asset Management Private Limited (the AMC) on the basis of publicly available information, internally developed data and other third-party sources believed to be reliable. However, the AMC cannot guarantee the accuracy of such information, assure its completeness, or warrant such information will not be changed. The information contained herein is current as of the date of issuance* (or such earlier date as referenced herein) and is subject to change without notice. The AMC has no obligation to update any or all of such information; nor does the AMC make any express or implied warranties or representations as to its completeness or accuracy. There can be no assurance that any forecast made herein will be actually realized. These materials do not take into account individual investor's objectives, needs or circumstances or the suitability of any securities, financial instruments or investment strategies described herein for particular investor. Hence, each investor is advised to consult his or her own professional investment / tax advisor / consultant for advice in this regard. The information contained herein is provided on the basis of and subject to the explanations, caveats and warnings set out elsewhere herein. The views of the Fund Manager should not be construed as an advice and investors must make their own investment decisions regarding investment/ disinvestment in securities market and/or suitability of the fund based on their specific investment objectives and financial positions and using such independent advisors as they believe necessary.