7 Effective Tips for Portfolio Diversification
Don't put all your eggs in one basket, says an old adage. The more options you give yourself, the more you can mitigate the risk of non-achievement by spreading out the risk. Diversification is the process of spreading your investments across different assets, to optimise your chances of strong returns and to mitigate investment risk in your investment portfolio. But how do you go about diversifying your portfolio? Here are seven ways to do it:
1
Assess your risk profile and investment needs
Before you set out to diversify your investments, carefully review your risk tolerance, financial goals and investment horizon. These three factors will help you identify suitable assets for investment (you can use investment calculators to determine them). Consult a professional financial advisor to help you assess these factors.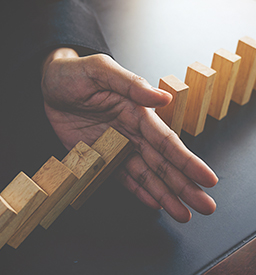 2
Optimise your asset allocation
Asset allocation means choosing and investing in different asset classes like equity, debt, real estate, gold etc. This is at the core of diversification. Divide your funds and invest them in different types of asset classes for a diversified portfolio. Your asset allocation would largely depend on your financial goals and risk appetite.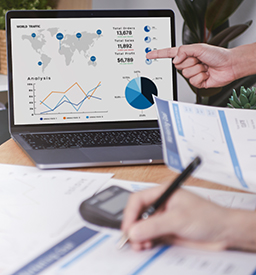 3
Diversify within asset classes
You can diversify even within the same asset class. For instance, in equity, you could invest across sectors and market capitalisations just like multi-cap funds or flexi-cap funds. Similarly, you may invest across fixed deposits, PPF, recurring deposits, debt funds etc. for a well-spread debt allocation.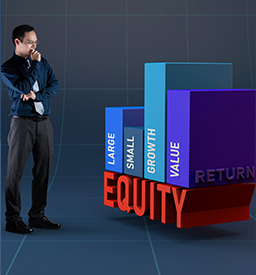 4
Invest internationally
Investing in the international market allows you to diversify across geographies, in order to benefit from the growth in global economies.. You can explore international stocks, ETFs or mutual funds to spread your investments globally.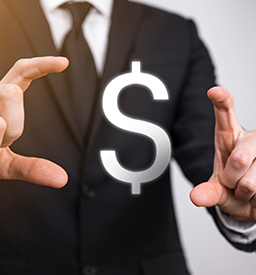 5
Plan your taxes
When diversifying, consider the tax implications of your investments too. Choose avenues that give you tax benefits on investments as well as on the returns. ELSS, NPS and 5-year FDs are examples of investments with tax benefits.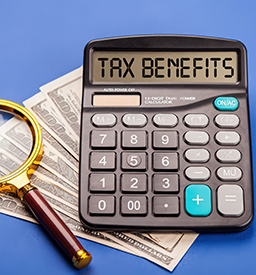 6
Create an emergency fund
As the pandemic has shown us, an emergency fund is invaluable in weathering a crisis, like a job loss. Emergency funds can help you stay afloat for a few months without draining your savings. Ideally, set aside 6-12 months1 of your income in an emergency fund and invest it in a liquid asset so that it can be redeemed whenever needed.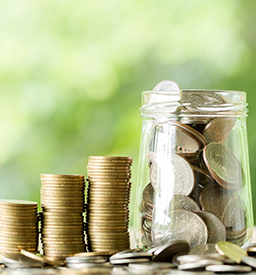 7
Rebalance and review
Diversification is not a one-time task. Keep reviewing your portfolio regularly to ensure it remains well diversified and aligned with your changing goals and risk appetite.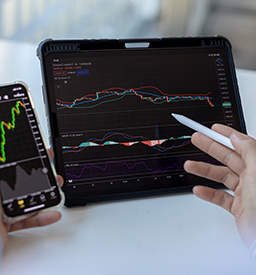 Diversification gives you room to manoeuvre as the market changes. It optimises the return potential of your portfolio while hedging your risks. A balanced, diversified portfolio is the key to achieving your financial goals through investments.
PGIM India Asset Management Private Limited
(CIN - U74900MH2008FTC187029)
Toll Free Number: 1800 266 7446
Email: care@pgimindia.co.in
This is an Investor Education and Awareness Initiative by PGIM India Mutual Fund.
All the Mutual Fund investors have to go through a one-time KYC (Know Your Customers) process. Investor should deal only with the Registered Mutual Funds (RMF). For more info on KYC, RMF and procedure to lodge/redress any complaints, visit
https://www.pgimindiamf.com/ieid
.
MUTUAL FUND INVESTMENTS ARE SUBJECT TO MARKET RISKS, READ ALL SCHEME RELATED DOCUMENTS CAREFULLY.
Read more
The information contained herein is provided by PGIM India Asset Management Private Limited (the AMC) on the basis of publicly available information, internally developed data and other third-party sources believed to be reliable. However, the AMC cannot guarantee the accuracy of such information, assure its completeness, or warrant such information will not be changed. The information contained herein is current as of the date of issuance* (or such earlier date as referenced herein) and is subject to change without notice. The AMC has no obligation to update any or all of such information; nor does the AMC make any express or implied warranties or representations as to its completeness or accuracy. There can be no assurance that any forecast made herein will be actually realized. These materials do not take into account individual investor's objectives, needs or circumstances or the suitability of any securities, financial instruments or investment strategies described herein for particular investor. Hence, each investor is advised to consult his or her own professional investment / tax advisor / consultant for advice in this regard. The information contained herein is provided on the basis of and subject to the explanations, caveats and warnings set out elsewhere herein. The views of the Fund Manager should not be construed as an advice and investors must make their own investment decisions regarding investment/ disinvestment in securities market and/or suitability of the fund based on their specific investment objectives and financial positions and using such independent advisors as they believe necessary.