5 Things You Need to Do Before Investing Your Money
So you have decided to begin your financial investment journey - that's a great start! But how prepared are you for it? Do you know what can help smoothen the road ahead? Before you start investing, here are a few things you need to look into first. After all, investing is simply one component of the entire financial planning process.
1
Prepare a Budget
This is the first step before you plan any investments – prepare a budget and manage expenses. You need to calculate your investible surplus, after accounting for your household income and all expenses. For budgeting, list down all your sources of revenue, monthly costs and allocate your money wisely. Include everything from groceries to gas expenditure and loan EMIs. Break down your quarterly, half-yearly or annual figures to a monthly basis for a clearer view and analysis. This will help you manage monthly expenses easily.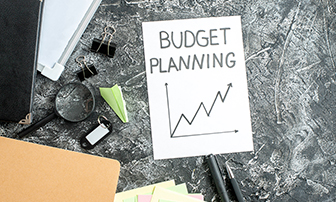 2
Build an Emergency Fund
Life does not always go as planned. Even if you have a good financial strategy, it may falter due to unforeseen circumstances. Set aside some money that you can tap into in case of an emergency. An emergency fund can cover unanticipated and unexpected costs like losing your primary employment, medical crisis, a global pandemic, or even a car breakdown. Also consider buying health insurance for the family. Lack of an emergency fund may force you to borrow money from friends and family or take out a personal loan at a high interest rate. So, to keep a steady hand on your financial steering wheel, consider having an emergency fund.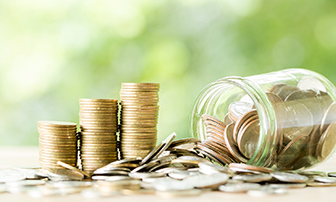 3
Clearing High-Interest Debts
If you have taken a personal loan, the interest rate may vary depending on your credit score from high single digit to high double digits. On the other hand, credit cards may charge you even higher interest rates on your outstanding unpaid balance after the free credit period and may levy a penalty too.
If the profits you get on your investments are less than the interest you pay on your loans/unpaid credit card balances, it's certainly not a good investment. In other words, if your returns are 12% and you are paying 14% interest on a loan, you are losing money. Instead of investing, the money could be used to pay off debts so that you become debt-free. ¹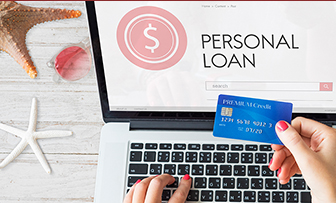 4
Draw up a Plan for Reaching Your Goal
It is always a good idea to have life goals planned before you begin to save for them. It will simply make things easier.
Make a list of your objectives and prepare a plan to attain each one. Remember that goal setting is just one aspect of the whole financial planning process, which includes achieving life's objectives via financial management.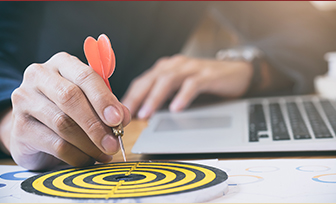 5
Evaluate Your Risk Profile
Everyone's risk tolerance varies depending on their age, financial situation, priorities, and other factors. You must first identify your risk sensitivity, before investing in equity or gold or any other asset class. Pick your investment options based on your profile because different investment options have varying degrees of risk. For example, an individual with sufficient risk tolerance might invest in stocks, mutual funds, or real estate. On the other hand, an individual with a lower risk appetite might choose low-risk investment options like fixed deposits, PPF or bonds.
As you move towards financial security, you should thoroughly understand how to plan, prepare and then invest your money. When it comes to investment planning, most people approach financial advisors for professional advice and strategies on how to be prepared before they begin their investment journey.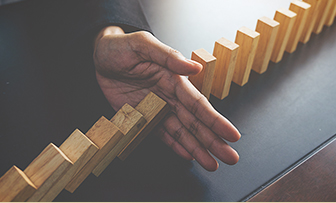 Source: 1.
https://www.bankbazaar.com/personal-loan-interest-rate.html
PGIM India Asset Management Private Limited
(CIN - U74900MH2008FTC187029)
Toll Free Number: 1800 266 7446
Email: care@pgimindia.co.in
This is an Investor Education and Awareness Initiative by PGIM India Mutual Fund.
All the Mutual Fund investors have to go through a one-time KYC (Know Your Customers) process. Investor should deal only with the Registered Mutual Funds (RMF). For more info on KYC, RMF and procedure to lodge/redress any complaints, visit
https://www.pgimindiamf.com/ieid
.
MUTUAL FUND INVESTMENTS ARE SUBJECT TO MARKET RISKS, READ ALL SCHEME RELATED DOCUMENTS CAREFULLY.
Read more
The information contained herein is provided by PGIM India Asset Management Private Limited (the AMC) on the basis of publicly available information, internally developed data and other third-party sources believed to be reliable. However, the AMC cannot guarantee the accuracy of such information, assure its completeness, or warrant such information will not be changed. The information contained herein is current as of the date of issuance* (or such earlier date as referenced herein) and is subject to change without notice. The AMC has no obligation to update any or all of such information; nor does the AMC make any express or implied warranties or representations as to its completeness or accuracy. There can be no assurance that any forecast made herein will be actually realized. These materials do not take into account individual investor's objectives, needs or circumstances or the suitability of any securities, financial instruments or investment strategies described herein for particular investor. Hence, each investor is advised to consult his or her own professional investment / tax advisor / consultant for advice in this regard. The information contained herein is provided on the basis of and subject to the explanations, caveats and warnings set out elsewhere herein. The views of the Fund Manager should not be construed as an advice and investors must make their own investment decisions regarding investment/ disinvestment in securities market and/or suitability of the fund based on their specific investment objectives and financial positions and using such independent advisors as they believe necessary.